BARRHILL NEWS August 2017
---
HMRC SCAM
WARNING: There is currently a telephone scam where a recorded message is left, allegedly from HMRC, stating that HMRC are bringing a lawsuit against the individual and is going to sue them. The recipient is asked to phone 0161 8508494 and press "1" to speak to the officer dealing with the case. This scam is becoming widely reported and seems to be targeting older people. Please do not reply to the message.
The HMRC phone scam is using the number 02033223867 although there are other numbers that they use.
---
BCIC Summer Newsletter
This has been added to the site. Click here to open it in a new window.
---
Small Grants 2017 Details
Dates and details for Small Grants applications for August, October & November 2017 is now available.
---
St. Colmon Parish Church
Kirk Fair
Saturday 5th August 2pm
For more details see Events page.
---
Bins Schedule
The shedule for bin collections for the year 2017/18 is now available.
It can be found on the dates menu or by clicking here.
---
Stinchar Valley Magazine
The Summer edition is now available. Use the menu: News>Stinchar Valley Magazine
or click here
---
Barrhill Bowling Club
● Founded 1934 ●
The new season has now started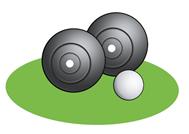 Please come along and join us
Everyone is welcome, players and spectators
You don't have to be a member of the club to play
---
Skip
No skip this month.
The next skip will be in the village Friday 22nd to Monday 25th September
Dates for 2017 can be found here.
Note that the skip is to be situated behind the fence not on the gravelled area in front of it.
Bins Schedule
The shedule for bin collections for the year 2017/18 is now available.
It can be found on the dates menu or by clicking here.
---
Ballantrae Medical Practice
Public Holiday's 2017/2018
The Practice will be CLOSED on these dates;
Friday 22nd September
Monday 25th September
Monday 25th December
Tuesday 26th December
Monday 1st January
Tuesday 2nd January
---
Barrhill Badminton
in the Memorial Hall Tuesdays 6pm to 8pm.

Season now over

We intend restarting on
September 5th
(if the hall has not closed for refurbishment)

All ages and abilities welcome.
Racquets available.
Come and enjoy a social evening with the benefit of some exercise disguised as fun.

No fees for residents of Barrhill and adjacent villages.
---
Church Services
Services are held on the third Sunday of every month in Barrhill Memorial Hall at 3pm.
The next being Sunday 20th August.
All are welcome.
---
Mobile Library
The timetable for 2017 is now available through the dates page.
---
DOG FOULING AND USE OF POOP BAGS
The Community Council would like to remind dog owners that "poop" bags are available free of charge from the village shop.
Please be considerate to other members of the community and clean up after your dogs misdeeds.
The use of "poop" bags has been successful in helping to keep the village clean but some people are still being inconsiderate in having very kindly bagged their dogs poop they have then just hung the bag in a nearby bush or tree. Being a generous soul I would like to think that they were put there with the intention of collecting them on the return journey of their walk rather than a deliberate act. Please dispose of "poop" bags in a hygienic and environmentaly friendly way.
---
Barrhill Playgroup
Every Fridayday 12 - 2pm
All children from Barrhill and surrounding villages welcome.
Birth to Nursery age £2.00 poer session.
See the full poster on the Events page
---
Broadband Availability
You can find out whether "Superfast Broadband" will be available to you by entering your postcode in the search box on:

http://www.digitalscotland.org/whereandwhen

There is further information on the other pages of the Digital Scotland site:
http://www.digitalscotland.org/
---
Report Road Defects
The link below is to Ayrshire Roads Alliance. On the site you can enter reports on road defects - that should keep you going until next months newsletter!

http://www.ayrshireroadsalliance.org/Home.aspx

---