BARRHILL NEWS August 2022
---
Small Grants 2021/22 Details
The Community Council has funds available for small grants.
If you have ideas that need funding then please apply. See the details in the link below.
Dates and details for Small Grants applications now available.
The application form (in word format) is available here.
---
New Rail Timetable reinstated from 20th July
There is a new timetable from Sunday 15th May 2022.
The are significant changes to the timetable.
To see the Barrhill timetable use the Rail Timetable link on the menu or click here.
For the full Glasgow - Ayr - Stranraer timetable click here.
Always check the service online as changes are being made all the time.
---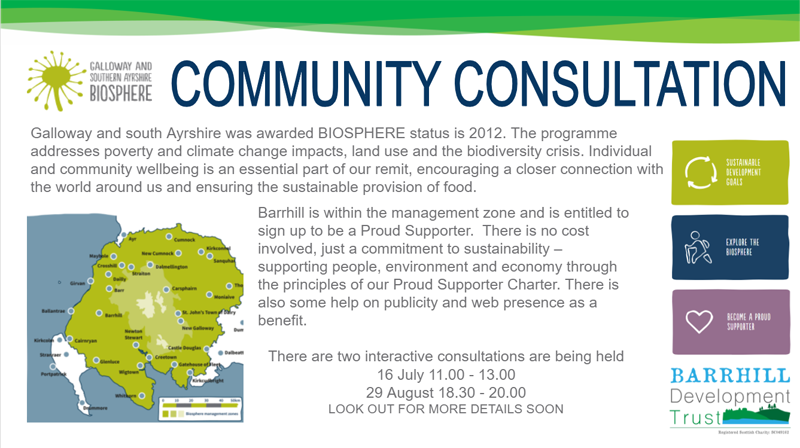 ---
Barrhill Badminton
Now on Summer break - Restart September 6th
Tuesdays 6pm to 8pm


All ages and abilities welcome.
Racquets available.
Come and enjoy a social evening with the benefit of some exercise disguised as fun.

No fees for residents of Barrhill and adjacent villages.
---
FUN, FITNESS AND FRIENDSHIP in PILATES CLASS
DATE             Mondays
TIME:             7.00pm to 8.00pm
VENUE:          BARRHILL MEMORIAL HALL
ADMISSION:   £4.00 per person (class fee)

Further information can be obtained from:
LYN  BROOKS  01465 821413
---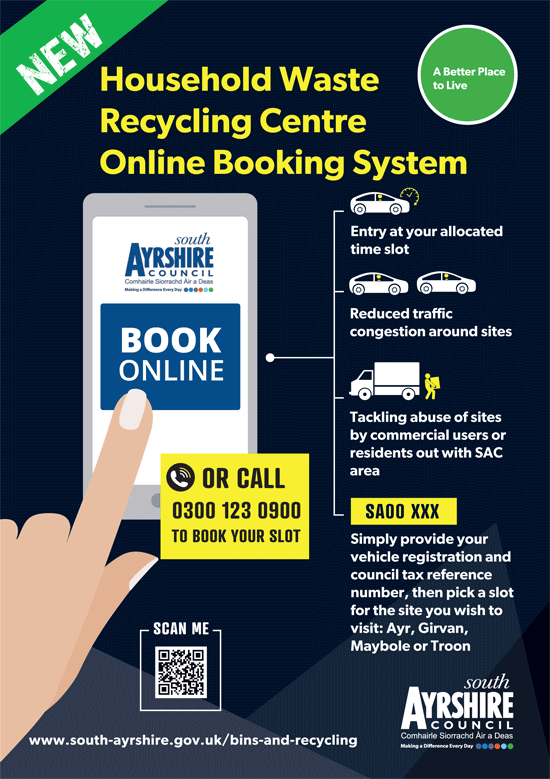 For further details click here.
---
Skips and Bins
2022 Community Skips
| | | | | | |
| --- | --- | --- | --- | --- | --- |
| January | Friday | 21st | to | Monday | 24th |
| March | Friday | 25th | to | Monday | 28th |
| May | Friday | 6th | to | Monday | 9th |
| July | Friday | 8th | to | Monday | 11th |
| September | Friday | 9th | to | Monday | 12th |
| November | Friday | 11th | to | Monday | 14th |
The additional skips provided by BCC/BDT have still to have dates confirmed. They are planned for the middle Friday of the months not covered in the above table.
Bins Schedule
The schedule for bin collections for the year 2021/22 is now available.
It can be found on the dates menu or by clicking here.
---
Mobile Library
Latest Mobile Library Schedule is available here
For Barrhill it shows the following dates:
| | | | |
| --- | --- | --- | --- |
| Barrhill | Fri 14th Jan | 2.15pm – 3pm | Primary School |
| Barrhill | Fri 28th Jan | 1.45pm – 2.15pm | Old Bank |
| Barrhill | Fri 11th Feb | 2.15pm – 3pm | Primary School |
| Barrhill | Fri 25th Feb | 1.45pm – 2.15pm | Old Bank |
| Barrhill | Fri 11th Mar | 2.15pm – 3pm | Primary School |
| Barrhill | Fri 25th Mar | 1.45pm – 2.15pm | Old Bank |
| Barrhill | Fri 8th Apr | 2.15pm – 3pm | Primary School |
| Barrhill | Fri 22nd Apr | 1.45pm – 2.15pm | Old Bank |
Mobile Library Update!
Due to mechanical problems, the mobile library is still off the road. We apologise for any inconvenience caused.
---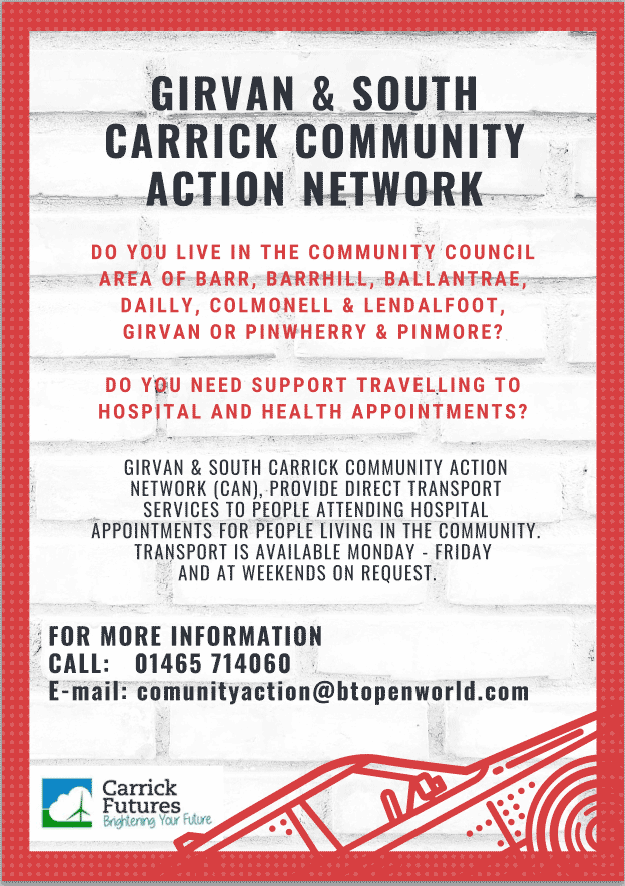 ---
Report Road Defects
The link below is to Ayrshire Roads Alliance. On the site you can enter reports on road defects.
The more people who report defects the more likely it is that they will be dealt with.

http://www.ayrshireroadsalliance.org/Home.aspx

---
---
Coronavirus Tracker
I have been using this tracker for the past 6 months just to keep aware of what is happening. Use the Cases by Intermediate Zone about half way down the page and you can see cases by district. You can sort by rank, local authority etc.
https://www.travellingtabby.com/scotland-coronavirus-tracker/local
---
Road Works Schedule
The weekly scheduled roadworks for SW Scotland is available in Excel spreadsheet format here.
Note these are the TRANSERVE maintained roads so does not include the A714.
I can only upload these when they are sent to me so occasionally a week goes missing.
---
Litter
Litter along the roadsides is an ongoing problem in and around the village. The Community Council has been negotiating with South Ayrshire Council about litter signs for almost 4 years now with still no end product.
In a hope of improving the litter problem the CC has purchased litter pickers, gloves and bags which are available to anyone who is motivated enough to do some litter picking.
If you need any of these items contact either:
Ann Robertson on 07766 740179 or Andrew Clegg on 01465 821456
and we will get the supplies needed to you.
---
Church Services

Ths services in the hall have restarted and are on the third Sunday of the month.
More details on the Dates page
---
DOG FOULING AND USE OF POOP BAGS
The Community Council would like to remind dog owners that "poop" bags are available free of charge from the village shop.
Please be considerate to other members of the community and clean up after your dogs misdeeds.
The use of "poop" bags has been successful in helping to keep the village clean but some people are still being inconsiderate in having very kindly bagged their dogs poop they have then just hung the bag in a nearby bush or tree. Being a generous soul I would like to think that they were put there with the intention of collecting them on the return journey of their walk rather than a deliberate act. Please dispose of "poop" bags in a hygienic and environmentaly friendly way.
---